INTRODUCTION
May 23, 2021
While living in Shanghai in 2010-2011 in a wonderful Xujiahui district, where I was working at the Observatory under the support of Academy of science, the desire of walking along the old streets in search of historical buildings came to me.
The book "Shanghai Hengshan Road Travel Guide" found in the shop of Shanghai Library helped much. The photos I made and some explanations, presented below, in general follow this book. Later, during the conferences in July 2013 and 2014 at ShAO, we had a chance to see more and added trips and photoes.
The plan of this site follows the similar project Trips over literary Odessa, dedicated to this wonderful city on the Black sea coast. Shanghai is also the city near the sea. Though its buildings mostley belonged to reach businessman and politician, we still found literary places and hope to add more photoes in the future. The main goal of this project is to transfer this spirit of Shanghai, where air is full of old Asian magic, and Creative freedom, the Sunligh and See breeze. The streets are full of leaves of sycamore, aroma of spices, famous Shanghai beauties and mix of different cultures on the old Chinese land. Let's travel over these pages and feel this attraction of marvelous city with mix of cultures and traditions from all over the world.
TRIPS
May 23, 2021
WIKIPEDIA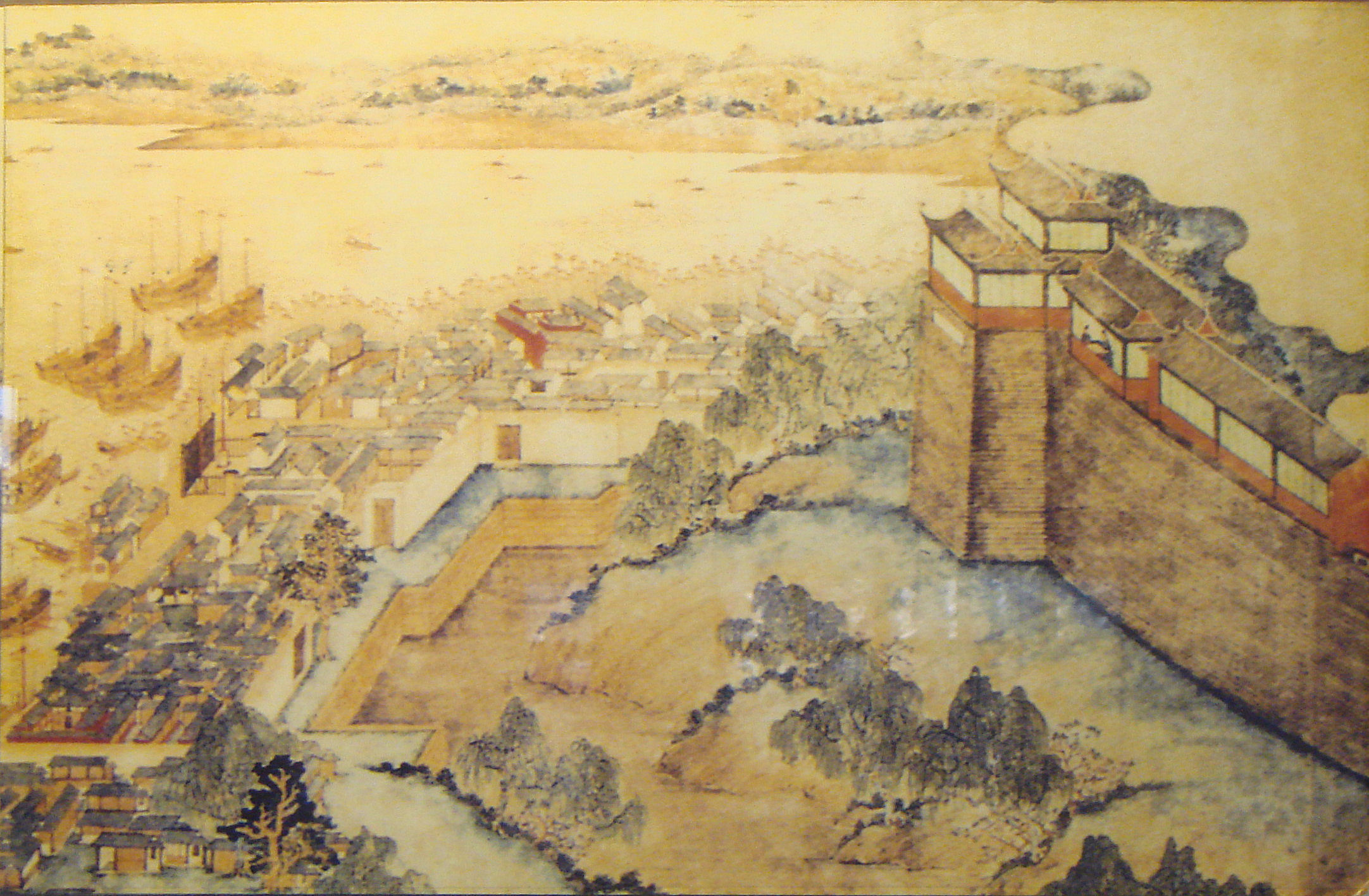 A 17th-century painting showing the city wall of the Old City of Shanghai and the river port outside the wall.